Follow the below mentioned steps to remove old unused simulators in Xcode on MAC.
Click the Apple icon at the top left of your MAC.
Select the Storage tab and click Manage button:

Select the Develop menu. The right hand pane will list the simulators installed on your MAC.
Choose the simulator you want to delete and click Delete button.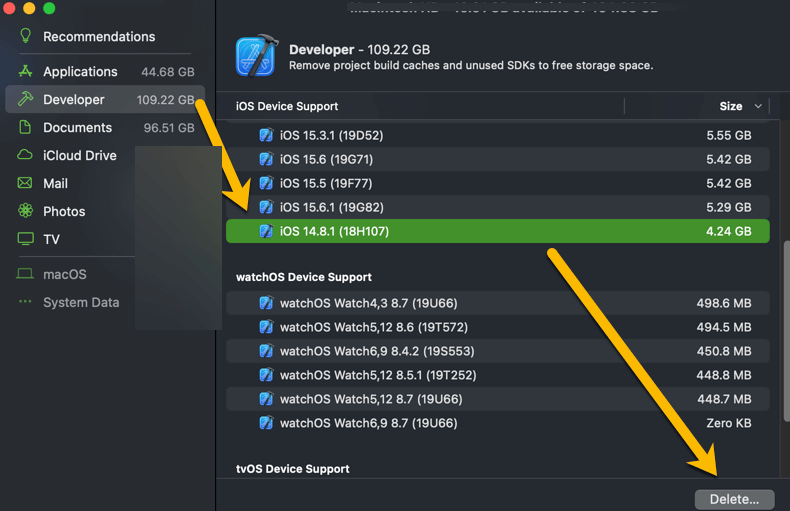 The selected simulators will be deleted in Xcode from your MAC machine and will clear some storage on your hard disk.