Go to WordPress admin dashboard.
Select Plugins and click Add New plugin button
Search for "redirect" and select Redirection plugin.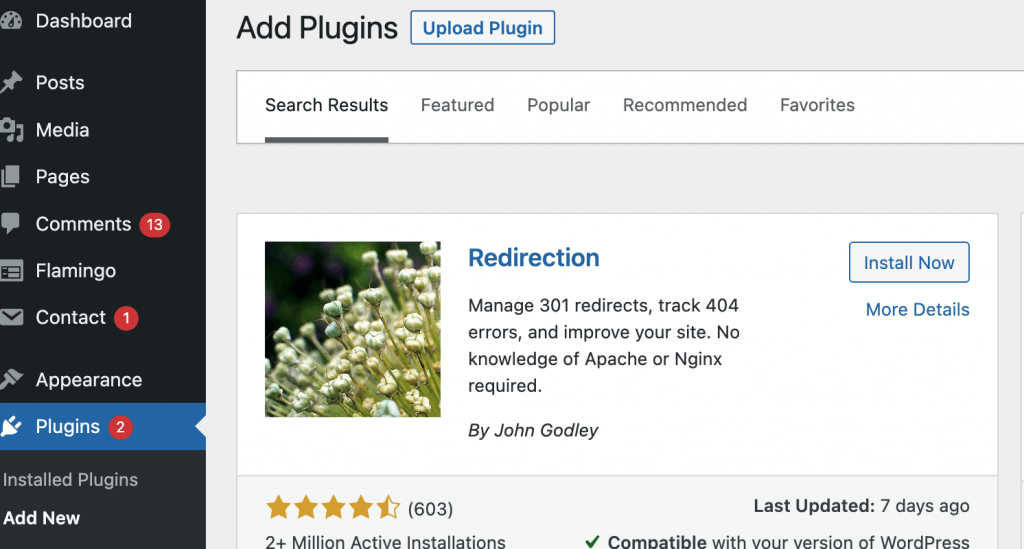 Click the Install Now button and after installing click the Activate button.
Click Start Setup and follow the instructions. It will install few tables to manage the redirects.
You are done with installing the redirect plugin on your WordPress site.