Go to IAM dashboard.
Select Users menu from the left hand side menu.
Select the user you want to create the access key for.
Click the Security credentials tab.


In Access keys section, click the Create access key button to create a new access key for the user.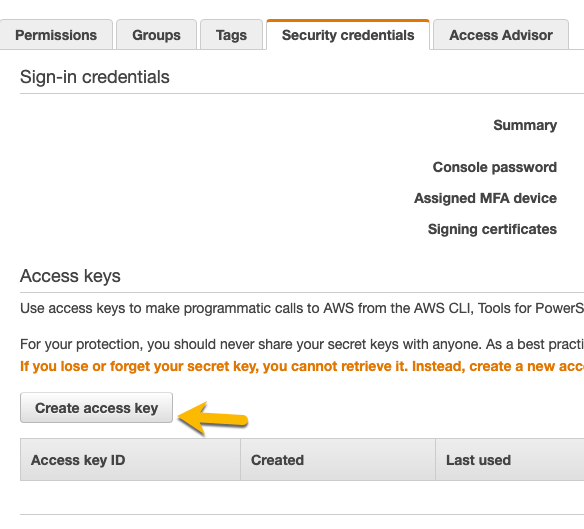 In the modal click the Show link to see the Secrete access key.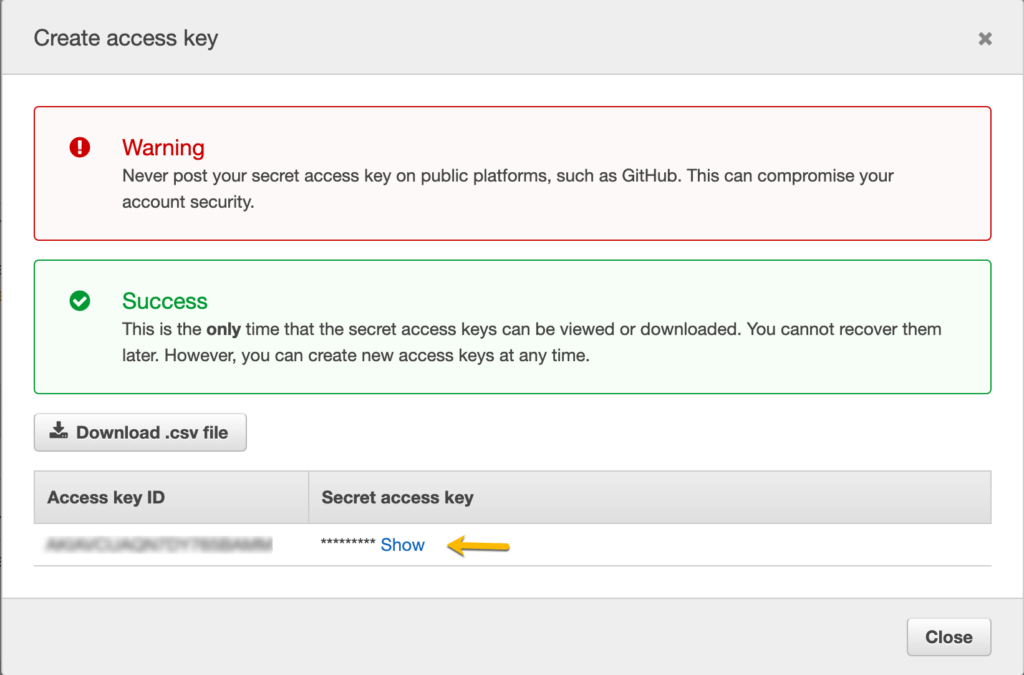 Copy the Access key ID and Secret access key to a safe location for future usage.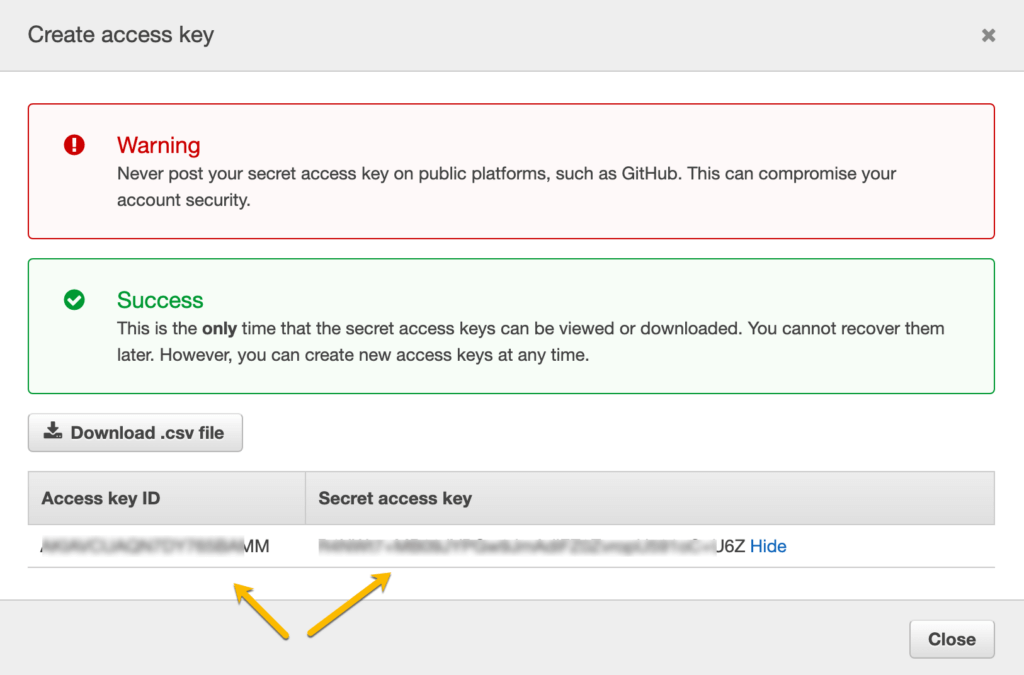 The Secret access key will not be accessible from the dahsboard from this point.