Navigate to thw AWS console header right hand side.
Click Help icon.
Click Support Center.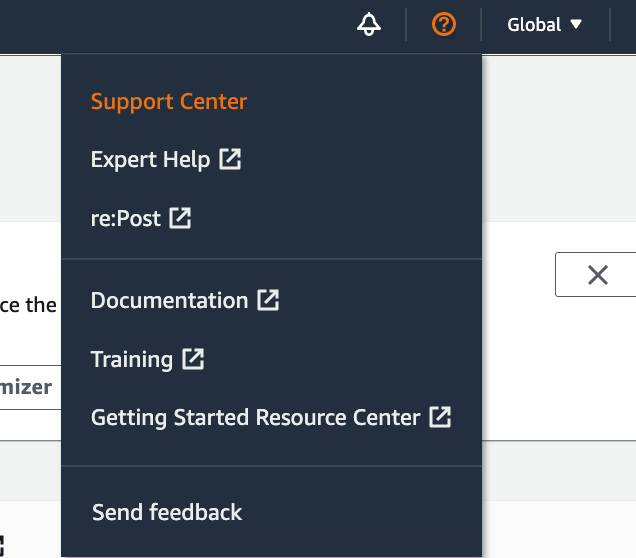 On the next page click Change plan from the left hand side section, that will take you to Support plans page.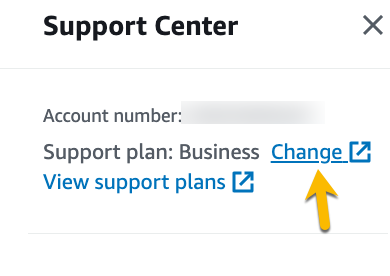 On Support plans page click Change plan button.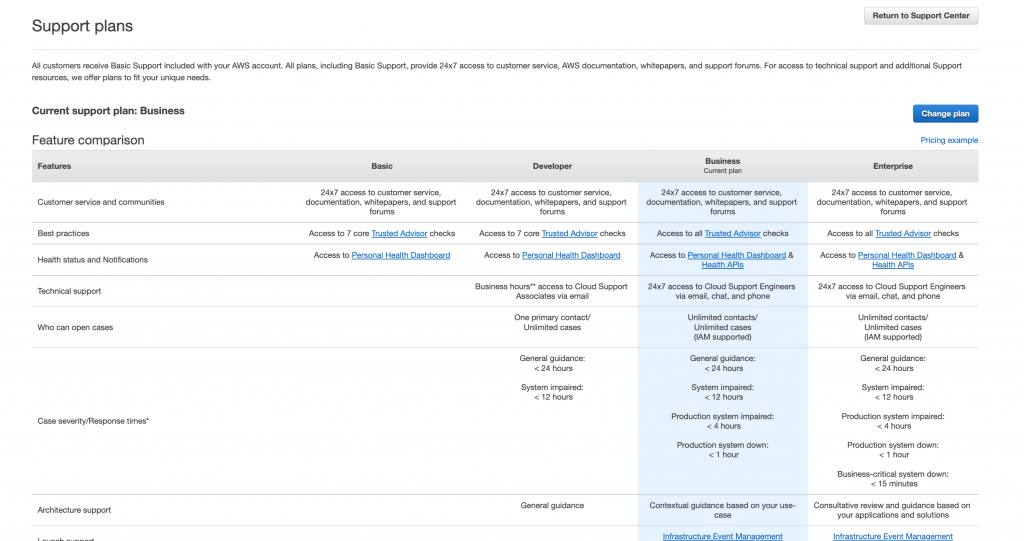 Click the Basic plan radio button and hit the Change plan button.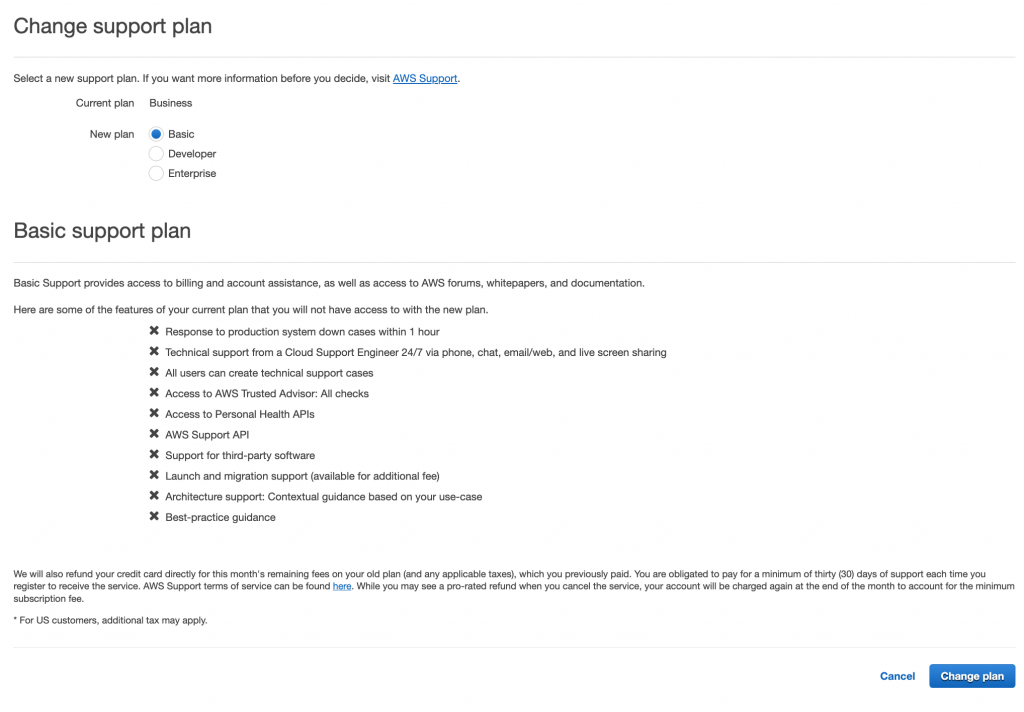 Next page will display the message about the plan change is being processed.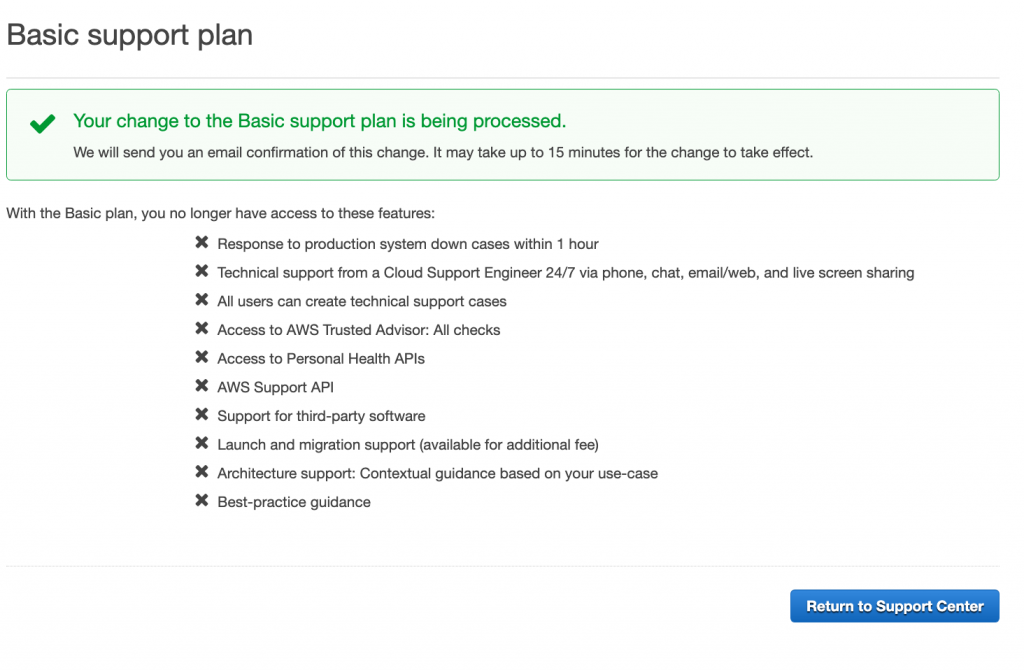 Going back to the subscriptions plans will give you the following message:
Your cancellation request is being processed. AWS Support subscriptions require a 30 day minimum subscription. At the end of the minimum 30 day subscription term, your Business Support subscription for this account will be automatically cancelled.

Days remaining before your minimum subscription expires: 29

During your remaining subscription term, you can continue to take advantage of your plan features.


Above message represents that the plan will be modified after your current subscription ends, it will not be modified immediately.